A box set by Tony Banks entitled "Banks Vaults - The Albums 1979 - 1995" is released on 19 July.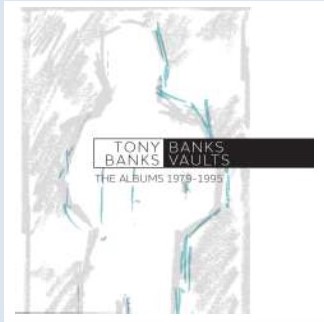 The box contains seven CDs and a DVD; the seven CDs are the rock albums made by Tony in his career:
- A Curious Feeling
- The Wicked Lady
- The Fugitive
- Soundtracks
- Bankstatement
- Still
- Strictly Inc
The dvd contains all the Tony's videoclips, officially published here for the first time:
- For A While
- The Waters Of Lethe
- This Is Love
- Shortcut To Somewhere
- Throwback
- I Wanna Change The Score
- The Gift
- Only Seventeen
The records have been remastered in the legendary Abbey Road studios by Miles Showell and Nick Davis.
Non perdere i nuovi contenuti.