By Lucio Curti - 
Anthony Phillips on Prog Magazine talks about new album Strings Of Light and reveals some anecdote of the early years with Genesis.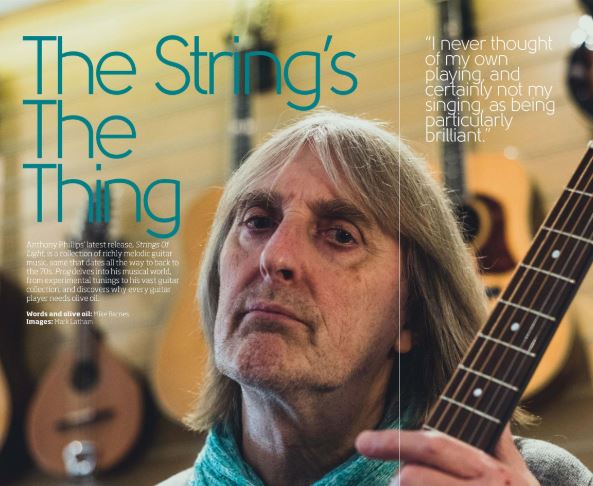 Mike Burnes (Prog Magazine): 
"Phillips has just released Strings Of Light, a set of richly
melodie solo guitar music, and his first new recorded work for seven
years. The 24 tracks are almost entirely acoustic and range from
ruminative still-lifes, to haunting, song-like vignettes, to elegantly
structured creations, to dazzling exercises in finger picking. Most
were written within the past few years, but a couple, Winter Lights and
Shoreline, date back to just after he left Genesis in 1970."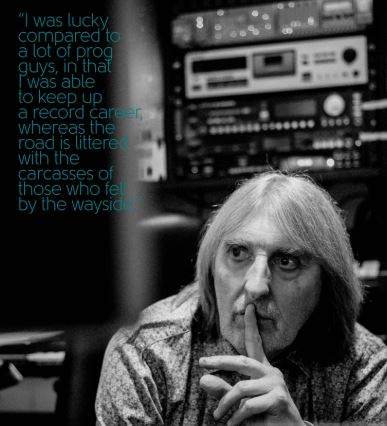 Anthony Phillips:
"That was the point where I started writing something vaguely
original and different from just copying, and Michael Rutherford
switched from being a rhythm guitarist in the school group to also
trying 12-string. So we had sessions with these double 12-strings, just
salivating at the sound. Playing unrelated chords at the same time, like
combining a D chord with an E-minor, you get this glorious mix of notes.
It was both the sound of the chords, and also picking arpeggios,
broken chords, and combining different inversions across each other. It's not trying to be clever, it's trying to explore. We weren't copying
anybody. It was one of those 'no road map' jobs, really."
Mike Burnes:
"Some of Phillips' new compositions on Strings Of Light seem to be in
a similar style to these early explorations. Does he agree?"
Ant: 
"I don't think I've ever fallen out of love with that style. I think that some of the piano stuff I do is original, but not really when compared to the 12-string area."
Mike Burnes:
"He mentions the open F-sharp tuning for The Musical Box that he worked on with Genesis as.."
Ant:
"Pretty damned weird. Immediately, you are moving into a territory where
you're not going to sound like everybody else."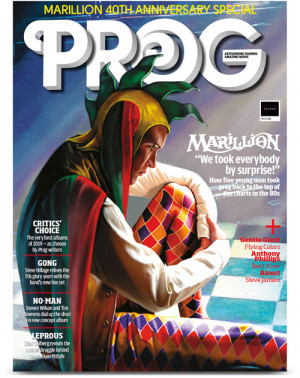 Read more: Subscription to Prog Magazine
Anthony Phillips: Strings Of Light, 2CD/1DVD Digipak Edition.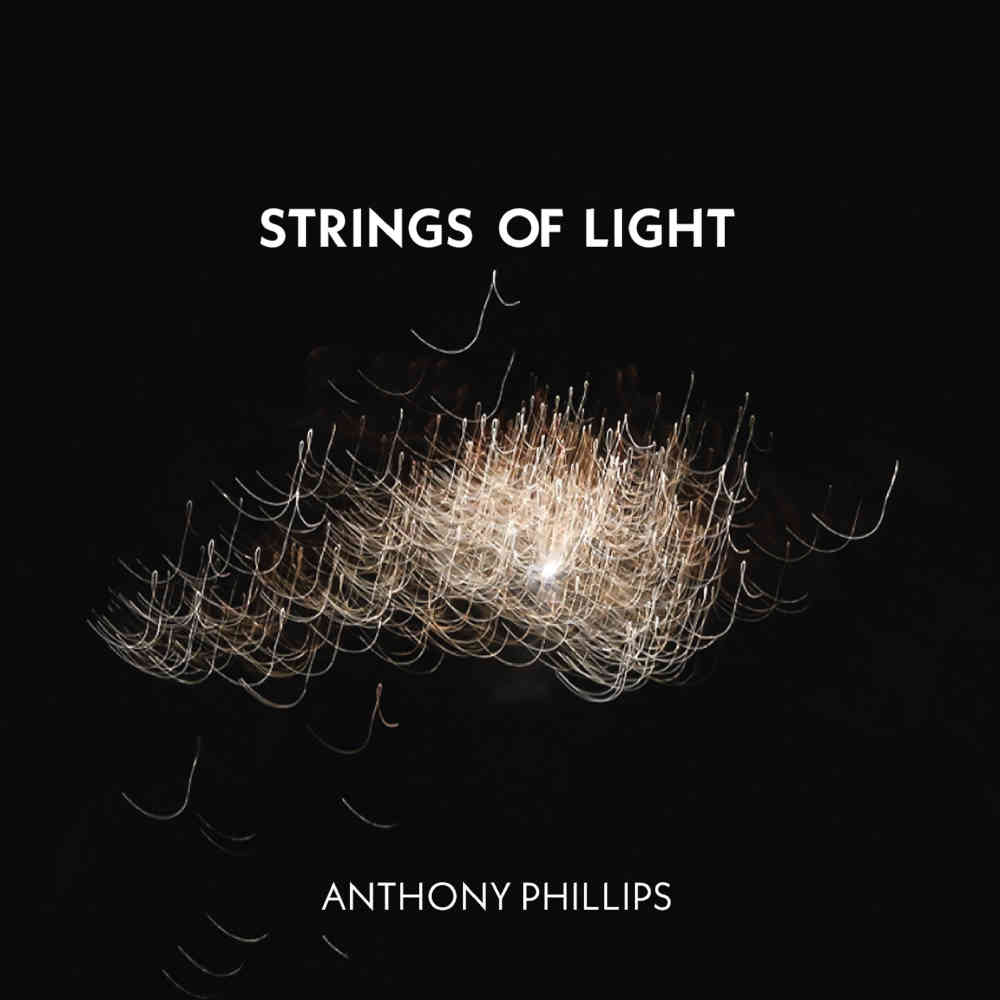 "Strings Of Light", the beautiful new album by GENESIS founding member ANTHONY PHILLIPS.
For his first new album in seven years Anthony has composed and recorded the twenty-four pieces of music on this album, which span two CDs, utilising the many beautiful and rare guitars in his collection, all of which have made "Strings Of Light" one of the finest instrumental guitar albums of Anthony's long and acclaimed career as a musician and composer.
This set is made even more special by the inclusion of a 5.1 Surround Sound mix of album on a DVD (NTSC / Region Free). After a seven year absence of new recorded work, "Strings Of Light" is a welcome return and a fine album by a legendary musician.
TRACK LISTING
DISC ONE: CD
1. JOUR DE FÊTE
2. DIAMOND MEADOWS
3. CAPRICE IN THREE
4. CASTLE RUINS
5. MERMAIDS AND WINE MAIDENS
6. WINTER LIGHTS
7. SONG FOR ANDY
8. PILGRIMAGE OF GRACE
9. SKIES CRYING
10. MOUSE TRIP
11. RESTLESS HEART
12. STILL RAIN
DISC TWO CD
1. INTO THE VOID
2. ANDEAN EXPLORER
3. MYSTERY TALE
4. SUNSET RIVERBANK
5. TALE ENDER
6. SHORELINE
7. DAYS GONE BY
8. CRYSTALLINE
9. FLEUR-DE-LYS
10. GRAND TOUR
11. HOME ROAD
12. LIFE STORY
DISC THREE: DVD
1. JOUR DE FÊTE (5.1 SURROUND MIX)
2. DIAMOND MEADOWS
(5.1 SURROUND MIX)
3. CAPRICE IN THREE
(5.1 SURROUND MIX)
4. CASTLE RUINS (5.1 SURROUND MIX)
5. MERMAIDS AND WINE MAIDENS
(5.1 SURROUND MIX)
6. WINTER LIGHTS (5.1 SURROUND MIX)
7. SONG FOR ANDY (5.1 SURROUND MIX)
8. PILGRIMAGE OF GRACE
(5.1 SURROUND MIX)
9. SKIES CRYING (5.1 SURROUND MIX)
10. MOUSE TRIP (5.1 SURROUND MIX)
11. RESTLESS HEART
(5.1 SURROUND MIX)
12. STILL RAIN (5.1 SURROUND MIX)
13. INTO THE VOID (5.1 SURROUND MIX))
14. ANDEAN EXPLORER
(5.1 SURROUND MIX)
15. MYSTERY TALE (5.1 SURROUND MIX)
16. SUNSET RIVERBANK
(5.1 SURROUND MIX)
17. TALE ENDER (5.1 SURROUND MIX)
18. SHORELINE (5.1 SURROUND MIX)
19. DAYS GONE BY (5.1 SURROUND MIX)
20. CRYSTALLINE (5.1 SURROUND MIX)
21. FLEUR-DE-LYS (5.1 SURROUND MIX)
22. GRAND TOUR (5.1 SURROUND MIX)
23. HOME ROAD (5.1 SURROUND MIX)
24. LIFE STORY (5.1 SURROUND MIX)
***SIGNED POSTCARDS AVAILABLE WITH THIS ITEM WHILE STOCKS LAST***
From