By Filippo Collini - 
Tutte le forme dell'amore nei confronti di Genesis & Co.: quadri, disegni, fotomontaggi, immagini, musica, omaggi di ogni tipo*
"Recorded at the Esbo Arbis vocal course concert in December 2019.
This season, i chose two songs by Genesis, both from the Trick of the Tail album from 1976. This song was the easier of the two.
Just before going on stage, i realised the SD card on my audio recorder had filled.
The bad sound quality here comes straight out of the phone i used to record the video.
I would say "tough luck" but the more correct wording would be 'a learning experience'".
Guarda tutti i colori della passione di Harlequin - CLICCA QUI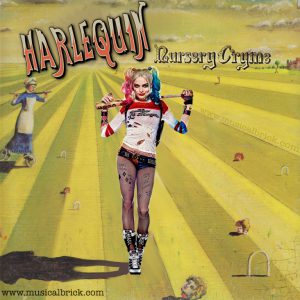 Puoi anche tu segnalare il tuo Harlequin alla mail di Horizons Radio CLICK HERE.
*Materiale pubblicato per diritto di cronaca e con la firma dell'autore. In caso di diversa volontà dell'autore stesso si prega di segnalarlo alla mail di Horizons Radio CLICK HERE. Grazie.
Iscriviti alla nostra Newsletter
Iscriviti alla nostra Newsletter
Ascolta Genesis & Co.anche su: