Steve Hackett: the live-album "Genesis Revisited Band & Orchestra: Live at the Royal Festival Hall" on vinyl.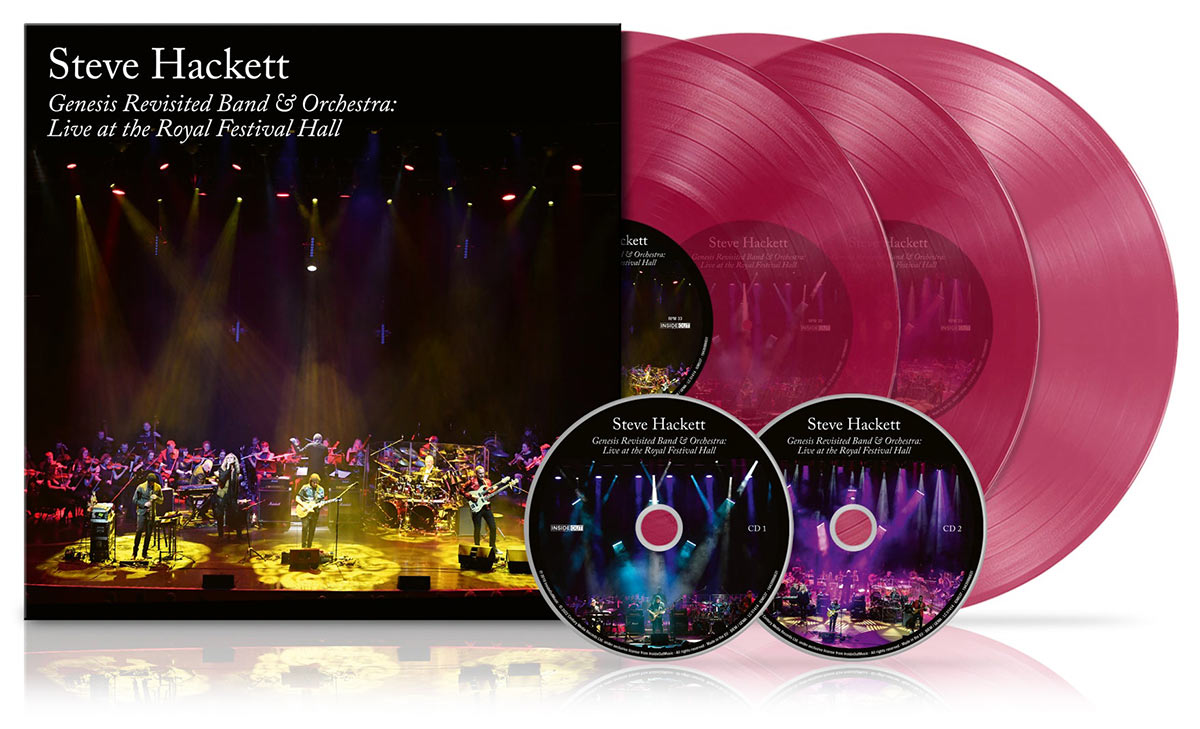 The recording was made as part of the UK Orchestra Tour 2018 and has already been released on CD as well as DVD and Blu-ray. Here they are:
Now the album is released for the first time on vinyl, specially mastered for the format. It is a 180g gatefold on triple LP.
In addition, there is a double CD of the recording as usual.
"Genesis Revisited Band & Orchestra: Live" was recorded in October 2018 at the Royal Festival Hall in London with classic Genesis and Steve Hackett's solo material performed alongside a 42 piece orchestra.
Arguably one of Steve Hackett's most impressive live releases to date, delivering a brilliant fusion of prog rock and orchestral grandeur.
The vinyl will be available in three different versions.
A standard version (black vinyl) is currently available in many stores.
The Clear Vinyl version can be purchased on the site InsideOut.
Steve Hackett offers a Transparent Magenta version in his website.
Both clear and magenta clear vinyl versions are limited to 300 copies each.
Tracklist:
Dance On A Volcano
Out Of The Body
The Steppes
Firth Of Fifth
Dancing With The Moonlit Knight
Acoustic Guitar Solo
Blood On The Rooftops
Shadow Of The Hierophant
In That Quiet Earth
Afterglow
Steve Hackett's latest on Horizons Genesis:
Sign up to our newsletter
Sign up to our newsletter