Digital release for B-sides, Remixes and Rarities.
[GTranslate]
By D.B.
Flotsam and Jetsam is a collection of B-sides, remixes and rarities from across Peter Gabriel's solo career. Over 60 tracks are featured, mostly all of which have been previously released physically, either on 7", 12" or CD singles, soundtrack or tribute albums, but, with a few exceptions, are being released digitally for the first time.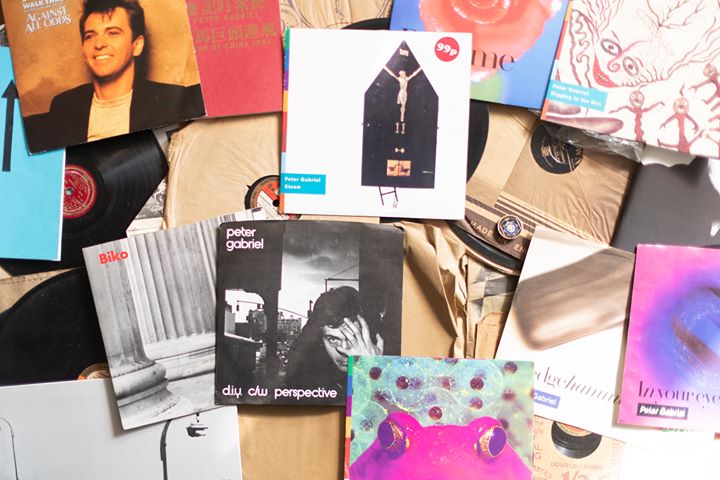 The collection – arranged chronologically – is split into three eras. The first, 1976-1985, covers the period from Peter first going solo to the end of his run of four self-titled solo albums. It opens with a cover version of 'Strawberry Fields Forever', the first time Peter featured on a release after leaving Genesis. The second, 1986-1993, are Peter's popstar years with music released around the albums 'So' and 'Us'. The third era is 1994-2016and features remixes from the 'Up' album, plus tracks used in various films and notable cover versions. It ends with Peter's song 'The Veil', written especially for the Oliver Stone movie 'Snowden'.
Buy now:
Across the collection are a handful of previously unreleased versions of songs, most notably, the extended version of 'Slowburn' (PG1), the full version of 'Don't Break This Rhythm' (an edit featured as the B-side to Sledgehammer) and the tracks 'Curtains (Broad Mix)' and 'Father, Son (Daniel Lanois and Richard Chappell Mix)' both only previously available on the non-commercial Music Industry Trust Awards CD 'Uscita'.
Listen:
From PeterGabriel.com
[siteorigin_widget class="MailPoet\\Form\\Widget"][/siteorigin_widget]
[siteorigin_widget class="MailPoet\\Form\\Widget"][/siteorigin_widget]