By Antonio Filippi - 
Steve Hackett & Djabe: nuovo album "Back To Sardinia" - CD/DVD-set & vinile.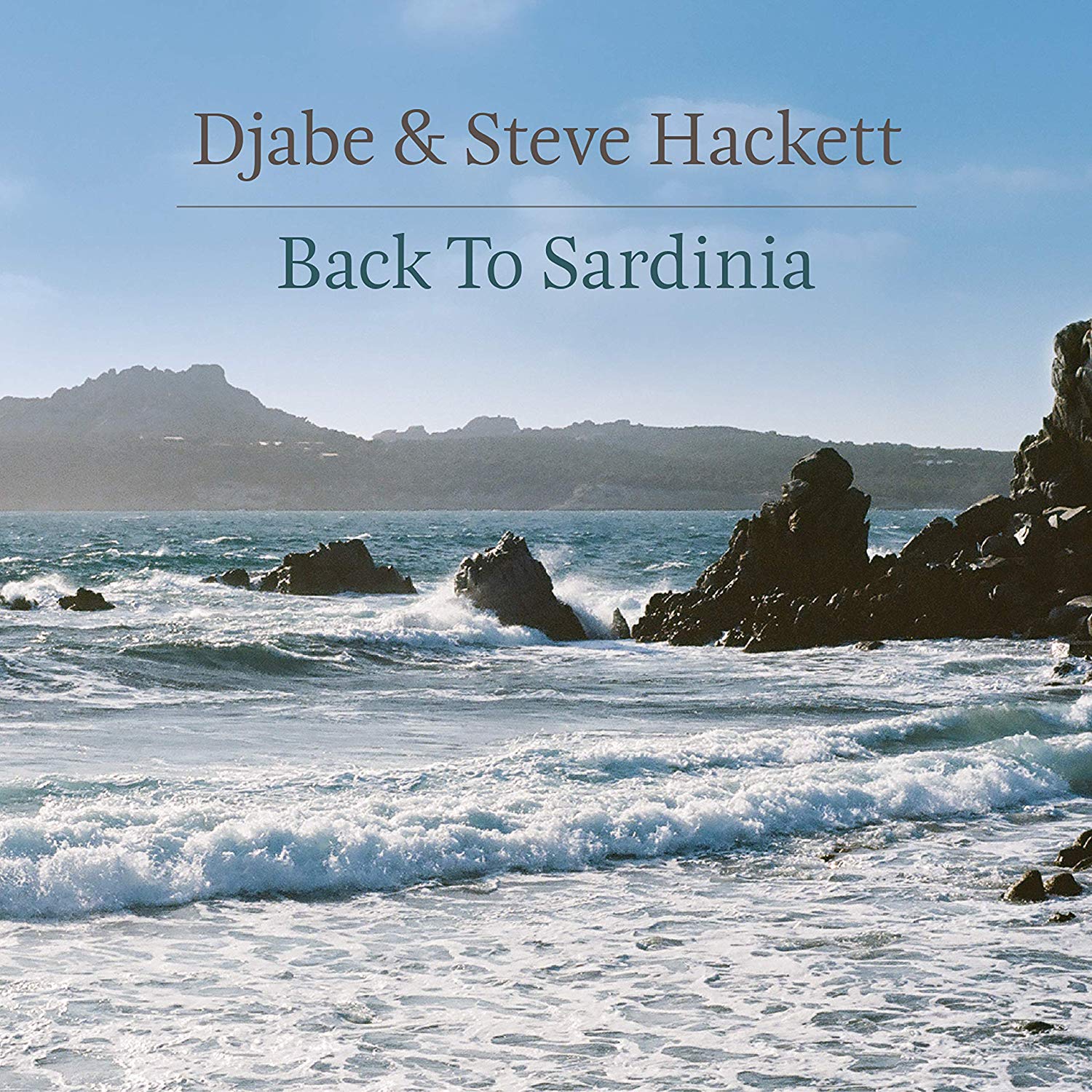 Nuovo album in studio per Djabe & Steve Hackett; "BACK TO SARDINIA".
COMPRALO ADESSO su AMAZON:
Nel 2016 DJABE e STEVE HACKETT hanno trascorso alcuni giorni sulla magnifica isola di Sardegna.
Vicino alla cattedrale di Nostra Signore di Tergu hanno costruito uno studio di registrazione temporaneo nella casa del prete.
Le registrazioni sono andate bene, gli artisti sono stati profondamente ispirati dai dintorni.
Horizons Radio Playlist:
La session improvvisata di 3 giorni è stata registrata da Tamás Barabás, che in seguito, a Budapest, ha prodotto un intero album dai nastri multitraccia per creare Life Is A Journey – The Sardinia Tapes.
Pubblicato nel 2017, l'album è stato accolto con entusiasmo dai fan ed è stato acclamato dalla critica.
A tre anni dalle prime registrazioni, DJABE è tornato in Sardegna e ha registrato alcune session improvvisate.
Hanno suonato nelle stesse location e hanno registrato su nastro analogico a 24 tracce. STEVE HACKETT ha poi completato le sue parti a Budapest, prima del mixaggio, poiché il suo programma estivo non permetteva di condividere l'aria fresca sarda con i suoi amici DJABE.
L'uscita comprende anche un disco DVD bonus con un 5.1 Surround Sound e 96 kHz / 24-mit stereo mix dell'album, insieme a bonus visual features tra cui  il brano "When the Film is Rolling" e live performances di brani come il classico dei Genesis "In That Quiet Earth" e la traccia di Djabe e Steve Hackett "Tears for Peace" e "Turtle Trek".
"BACK TO SARDINIA" è un'esperienza musicale, nata dall'ambiente in cui è stata concepita ed è la tappa successiva del particolare viaggio musicale di DJABE e STEVE HACKETT.
DISC ONE: CD
BACK TO SARDINIA
1. BACK TO SARDINIA
2. LONELY CACTUS
3. HAPPY TERGU
4. LAKE BY THE SEA
5. STONES AND MIRTO
6. GIRL IN THE PALAU WOODS
7. WALKING AROUND
8. FLYING KITES
9. PURPLE DREAM
10. DANCING IN A JAR
11. CINQUECENTO FRAGOLE
12. BOTTLES IN THE WATER
13. FLOATING BOAT
DISC TWO: DVD
"BACK TO SARDINIA"
THE 5.1 SURROUND SOUND MIX & 96 KHZ /
24-BIT STEREO MIX
1. BACK TO SARDINIA
2. LONELY CACTUS
3. HAPPY TERGU
4. LAKE BY THE SEA
5. STONES AND MIRTO
6. GIRL IN THE PALAU WOODS
7. WALKING AROUND
8. FLYING KITES
9. PURPLE DREAM
10. DANCING IN A JAR
11. CINQUECENTO FRAGOLE
12. BOTTLES IN THE WATER
13. FLOATING BOAT
VISUAL EXTRAS
1. WHEN THE FILM IS ROLLING
2. IN THAT QUIET EARTH
3. CASTELSARDO AT NIGHT
4. TURTLE TREK
Fonte: cherryred
Iscriviti alla nostra Newsletter
Iscriviti alla nostra Newsletter