All the news from Peter Gabriel's Real World and WOMAD universe.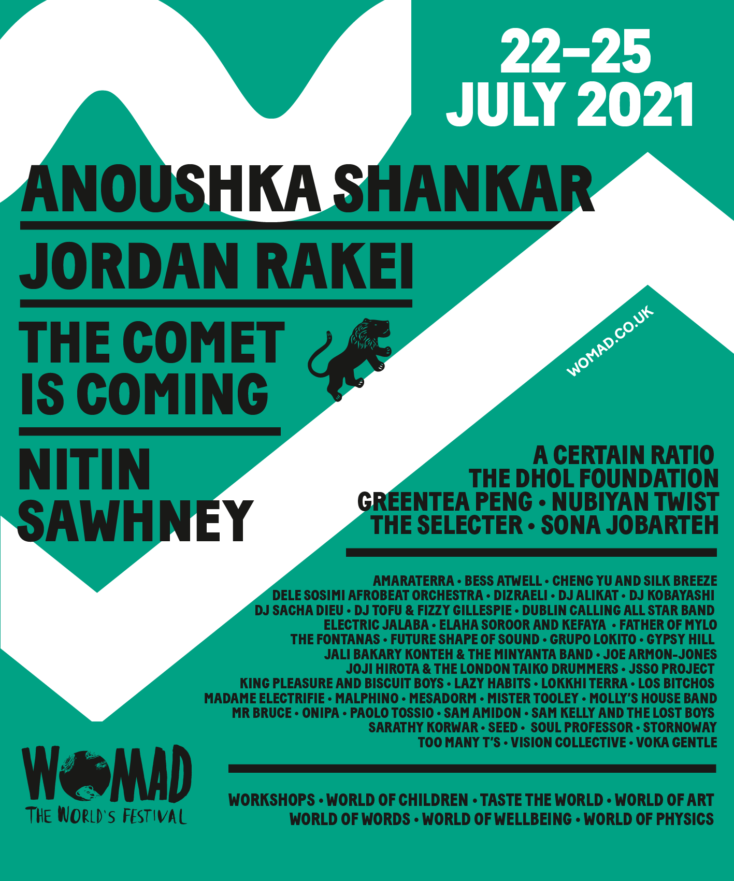 WOMAD Festival of 2021 in Charlton Park has announced the first artists.
This eclectic mix celebrates the extraordinary diversity of musical talent that comes from the global communities that have made the UK their home.
This is just the first stop on WOMAD's roadmap towards a summer of discovering great unknown or already established artists.
More big names to join the WOMAD cast, with a group of international artists coming together for the summer celebration of returning to normal.
More news on Peter Gabriel
Sign up to our newsletter
Sign up to our newsletter