Steve Hackett: l'album "Surrender of Silence" raccontato dall'autore attraverso i social.
Steve Hackett pubblicherà il suo nuovo album rock in studio "Surrender of Silence" il 10 settembre 2021.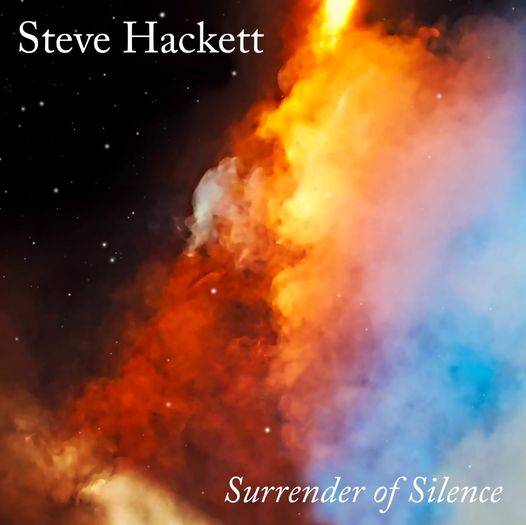 L'album contiene 11 canzoni.
Pre-ordinalo qui e, oltre all'autore, aiuti anche Horizons Genesis - LEGGI COME:
Ecco una serie di interviste in cui Steve fornisce approfondimenti sui brani del suo nuovo album.
Qui parla del brano Held In The Shadows:
E qui di The Devil's Cathedral:
In questo episodio Steve parla del brano Relaxation Music for Sharks:
E qui del brano Natalia:
Guarda il video di Natalia, il terzo estratto dall'album:
Qui Steve parla di The Obliterati:
Steve parla del brano Fox's Tango:
E qui del brano Wingbeats:
Guarda "Fox's Tango", il secondo video estratto dall'album:
Guarda "Wingbeats", il primo video estratto dall'album:
Qui il racconto di Steve sulla genesis del brano:
"Le ragnatele del lockdown vengono spazzate via in un colpo solo! - dice Steve sulla sua pagina Facebook -  Con la mostruosa sezione ritmica di Jonas, Craig, Nick D'Virgillio e Phil Ehart insieme all'impennata del sax e del clarinetto basso di Rob, Nad, Amanda Lehmann, Lorelei & Durga McBroom e me stesso alla voce, il dutar di Sodirkhon Ubaidulloev, il tar di Malik Mansurov, il violino e la viola di Christine Townsend, l'organo oscuramente potente di Roger e la mia chitarra, ci immergiamo a pieno ritmo in quel selvaggio rilascio di energia.
È un album "senza esclusione di colpi" che cavalca quell'onda, scatenando quei demoni, sogni e incubi, che si schiantano tutti insieme sulla riva. Mi sono goduto la potenza di questo album permettendo alla mia chitarra di urlare di gioia e di rabbia... e ancora una volta volare attraverso quegli oceani verso terre lontane.
E' fantastico connettersi creativamente con musicisti di luoghi lontani, specialmente quando non siamo stati in grado di incontrarci. Abbiamo tutti una voce nella nostra cacofonia di suoni e gridiamo insieme in Surrender of Silence!"
"Surrender of Silence" è anche disponibile per il pre-ordine su HackettSongs in esclusiva edizione limitata in vinile rosso/nero Nebula 2LP+CD.
Le ultime di Steve Hackett su Horizons Genesis:
Iscriviti alla nostra Newsletter
Iscriviti alla nostra Newsletter
Iscriviti alla nostra Newsletter
Iscriviti alla nostra Newsletter