Not only the Genesis: lots of prog goodies auctioned at this year's White Label Auction in favor of The BRIT Trust.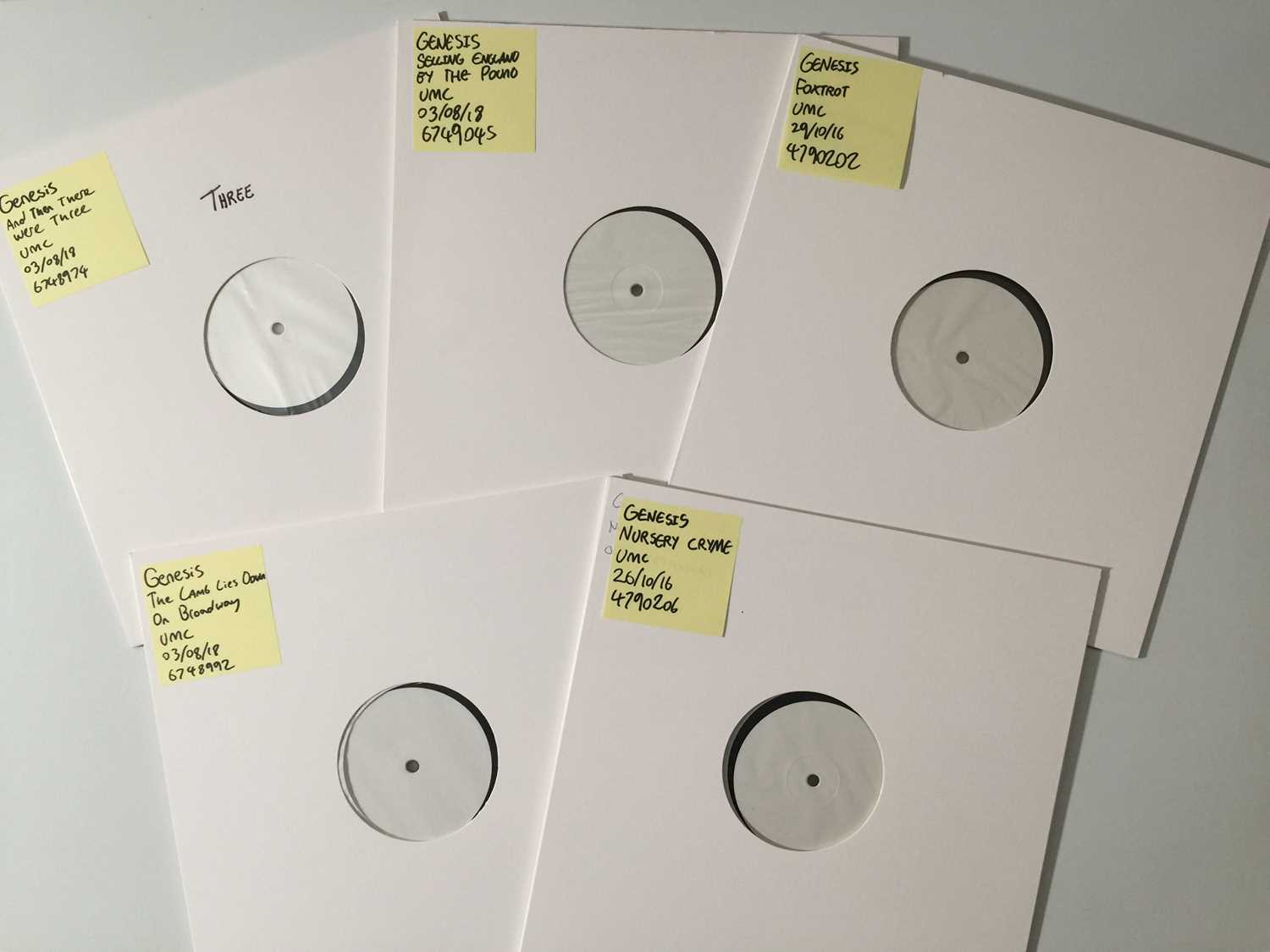 Over 170 rare prints white label from bands like Genesis, Rush, Rick Wakeman, Hawkwind, 10cc, Mike Oldfield, Moody Blues, Brian Eno and more have been auctioned for charity. Those of the Genesis have raised £ 340.
White Label auction in Aid of The BRIT Trust was handled by music memorabilia and vinyl record specialists Omega Auctions from their Greater Manchester office.
Among the objects of interest, a collection of limited edition vinyl records for promotional purposes, also called "test pressing" by Genesis for Nursery Cryme, Foxtrot, Selling England By The Pound, The Lamb Lie Down On Broadway and ... And Then There Were Three.
The funds raised will go to support the work of the music industry charity The BRIT Trust, which since 1989 has donated around £ 28 million to charities and causes that promote education and well-being through the power of music and of creative arts, such as the BRIT School and Nordoff-Robbins music therapy. The White Label Auction raised nearly £ 60.000 for The BRIT Trust in the previous two editions - around £ 25.000 in October 2019 and up to £ 34.000 in May 2021.
The latest from the Band on Horizons Genesis:
Sign up to our newsletter
Sign up to our newsletter