Steve Hackett, le tappe social del nuovo album
Il nuovo album di Steve Hackett. Una lavorazione molto social. Ecco come Steve & Co. stanno raccontando per immagini la loro opera (in continuo aggiornamento).

Great Photo Shoot with @HackettOfficial#SteveHackett yesterday for new studio album out 2017 - here's a peak at lovely relaxed moment pic.twitter.com/Cj3ES1B6pz

— Publicity Connection (@PRConnect) 7 dicembre 2016
Il 7 dicembre il Photo Shooting per il disco, raccontato da questo tweet.
Il 4 dicembre arriva il quarto video, anticipato dalla foto successiva. Paul Gosling, autore delle riprese, lo introduce così su YouTube:
The new album completed, Steve visits his friend Charlie Dodd for a professional playback session.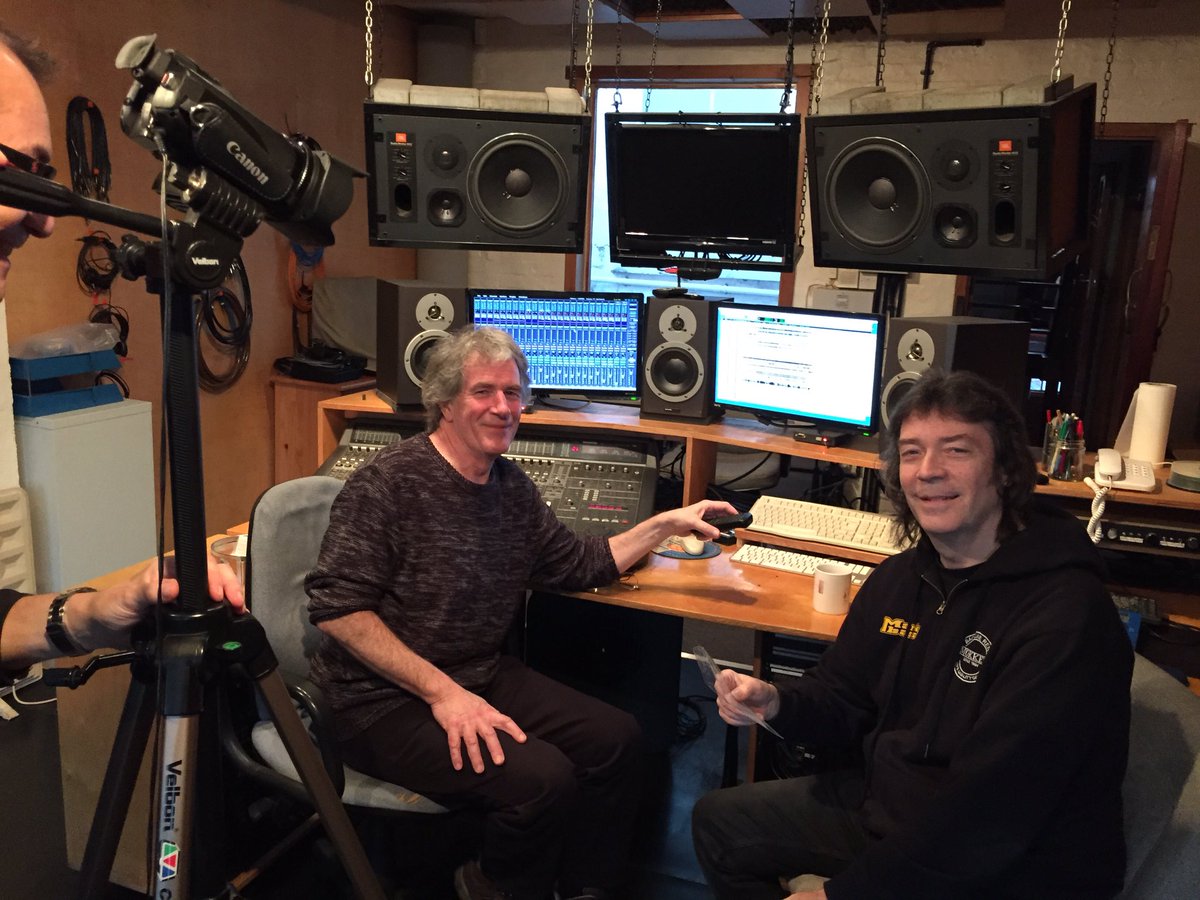 L'ascolto delle tracce, con Charlie Dodd e Paul Gosling alla videocamera. Pubblicato su Twitter il 1° dicembre 2016. Steve lo commenta così:
Listening to the album tracks with Charlie Dodd. Paul Gosling filming...
Il 18 novembre è arrivato il terzo video di Paul Gosling dalle registrazioni. Ecco come lo descrive Steve:
Another sneak preview of Steve at work in the studio with Roger King as they continue work on his new album with Amanda Lehmann on vocals and Rob Townsend on "all things blown.'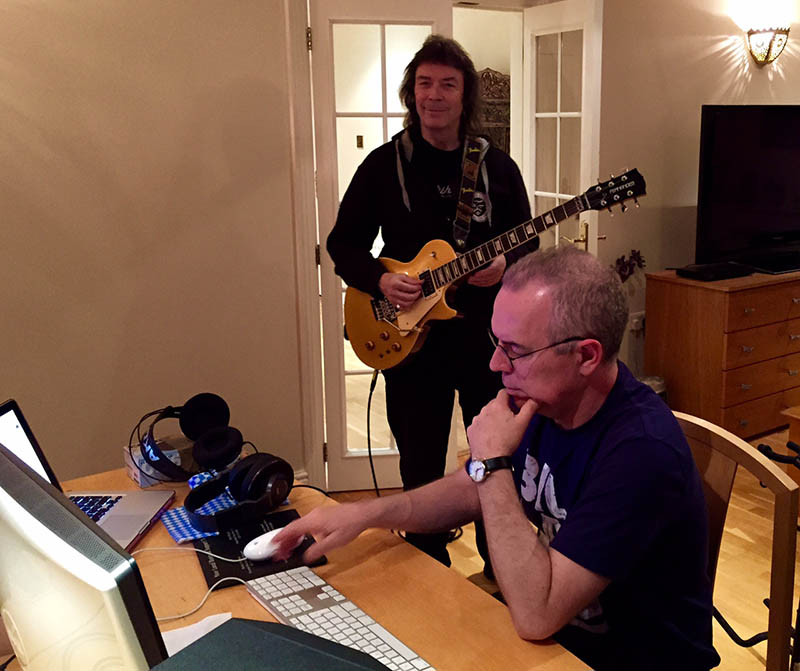 27 settembre. Una foto dalla sessione di lavoro da Twitter.
Il 25 settembre arriva il secondo video, commentato così da Paul Gosling su YouTube:
Steve with Roger King at work on a track for his next album.
Snippet of an ongoing project with @HackettOfficial documenting the making of his next studio album!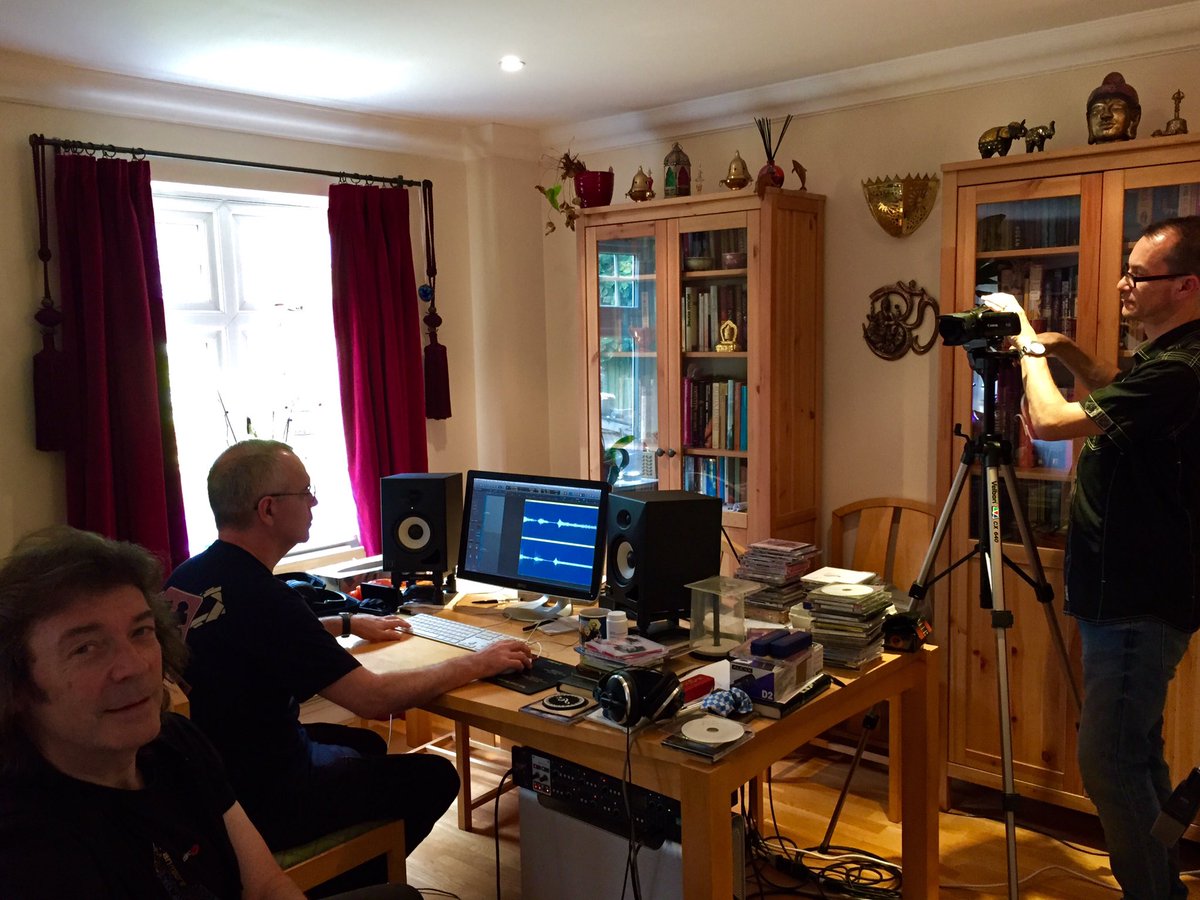 Paul Gosling is filming Roger and me recording the new album today... part of an ongoing project.
Così scrive Steve, commentando la prima foto del progetto ancora acerbo, l'11 agosto 2016.
Salva
Salva