I Genesis potrebbero tornare a suonare insieme in una reunion modello 2007, con Phil Collins, Mike Rutheford e Tony Banks.
Parlando dei Genesis in un'intervista a una radio statunitense, Tony Banks non ha escluso di poter tornare a suonare dal vivo insieme a Collins e a Rutherford.
"Sarebbe divertente provare", ha rivelato Tony.
Nell'intervista ha raccontato di vedersi spesso con gli altri due ex membri dei Genesis e ha poi rivelato di essere andato ad ascoltare Phil in concerto e di essere rimasto colpito dal fatto che riesca a cantare ancora molto bene.
Ascolta l'intervista:
Esce il 23 febbraio il nuovo album orchestrale di Tony Banks, intitolato Five.  Ecco il primo estratto.
Si tratta del brano di apertura Prelude To A Million Years. Eseguito da Tony Banks e la Czech National Symphony Orchestra,diretta da Nick Ingman.
Five avrà etichetta BMG Records e presenta una raccolta di cinque composizioni scritte da Banks, con la produzione del suo collaboratore di lunga data Nick Davis.
E' il suo terzo album orchestrale e segue Seven: A Suite For Orchestra del 2004 e Six Pieces For Orchestra del 2012 .
Anche il direttore d'orchestra Nick Ingman, che ha lavorato con ha lavorato con David Bowie, la London Symphony Orchestra e la Royal Philharmonic Orchestra, è coinvolto nel progetto.
"Five prende il via dal 70 ° Cheltenham Music Festival nel 2014 - spiega il comunicato stampa - , per il quale Banks ha composto la versione originale del brano di apertura, appunto, Prelude To A Million Years.
"Poi è stato intitolato Arpegg ed è stato eseguito in prima mondiale il 5 luglio 2014, con Maxime Tortelier alla direzione della Bournemouth Symphony Orchestra.
"Banks e Davis hanno lavorato su altri quattro pezzi formare questo nuovo album.
"Ritenendo incompleto un album di quattro composizioni, Banks ha tratto ispirazione da un pezzo precedente composto nel periodo dei Genesis e lo ha chiamato Renaissance, che ha completato l'album."
Five sarà disponibile su CD e 2LP.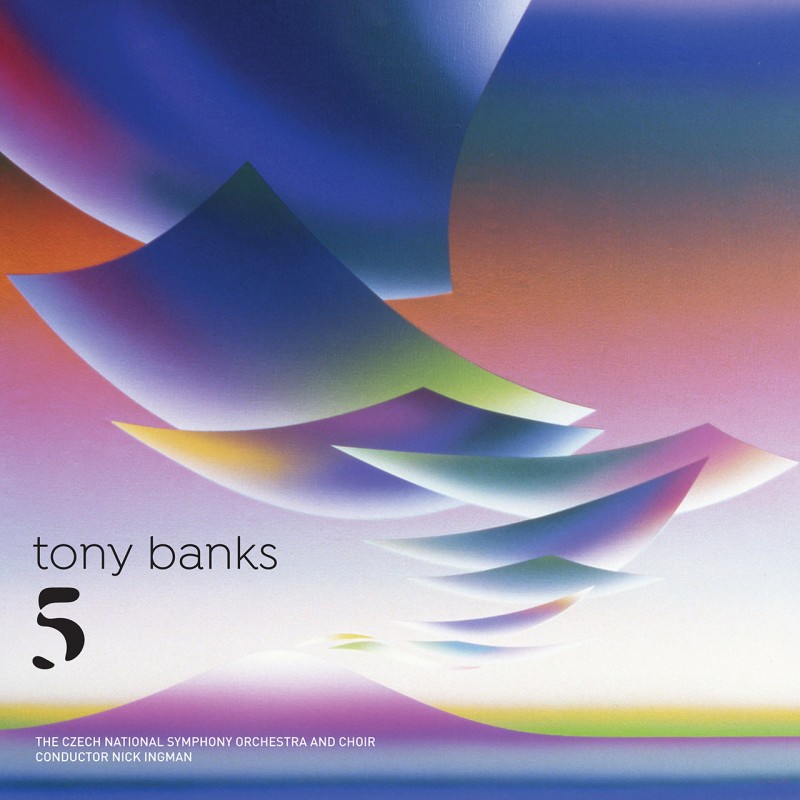 Tracklist:
Prelude To A ​Million Years (15:34)

Reveille (08:58)

Ebb And Flow (12:49)

Autumn Sonata (10:16)

Renaissance (10:14)
Ascolta Genesis & Co.anche su: