The Concerts that made History.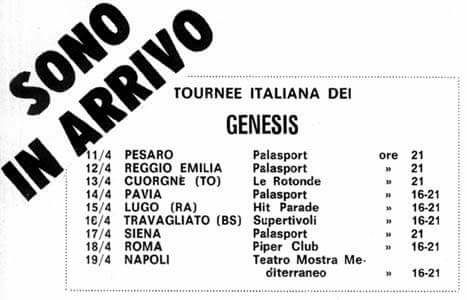 Aprile 1972, l'esordio dei Genesis in Italia, il paese che per primo ha capito la loro musica. Ecco le tappe con suoni e immagini di quell'avventura storica.
Il 17 Aprile 1972 i Genesis sono live a Siena, al Palazzetto dello Sport.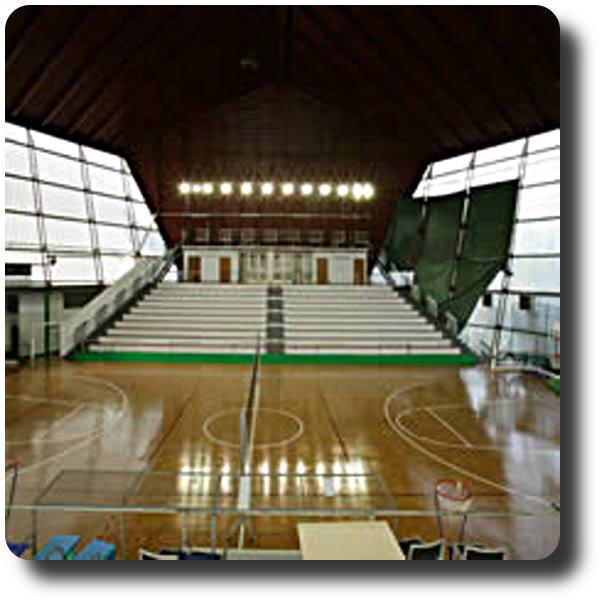 Ecco un dettagliato resoconto di

Mario Giammetti in Genesis. Gli anni Prog riporta un ricordo di Tony Banks, che riguarda l'esecuzione di Watcher Of The Skies:
"A Siena al Palasport…prima ancora di averla registrata…l'introduzione sembrava davvero grandiosa in quella location dall'eco grandiosa…"
In questa occasione è stata fatta la prima cover di un brano dei Genesis.
Ecco come riporta l'accaduto Mino Profumo in Genesis in Italia. I concerti 1972-1975:
"Nelle prove gli Odissea eseguono un brano dei Genesis alla presenza della stessa band inglese in platea che mostra incredulità e viva soddisfazione. E' forse la prima live cover version di una canzone dei Genesis. Gli Odissea però decidono di non ripetere questo exploit durante la loro esibizione".
Se hai anche tu ricordi di questo concerto scrivi a info@horizonsradio.it