The Concerts that made History.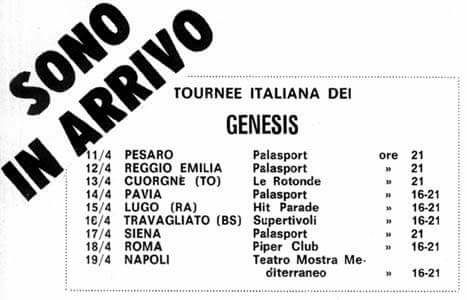 April 1972, the Genesis debut in Italy, the country that first understood their music. Here are the stages with sounds and images of that historical adventure.
On April 18, 1972 Genesis are live at the Piper Club in Rome.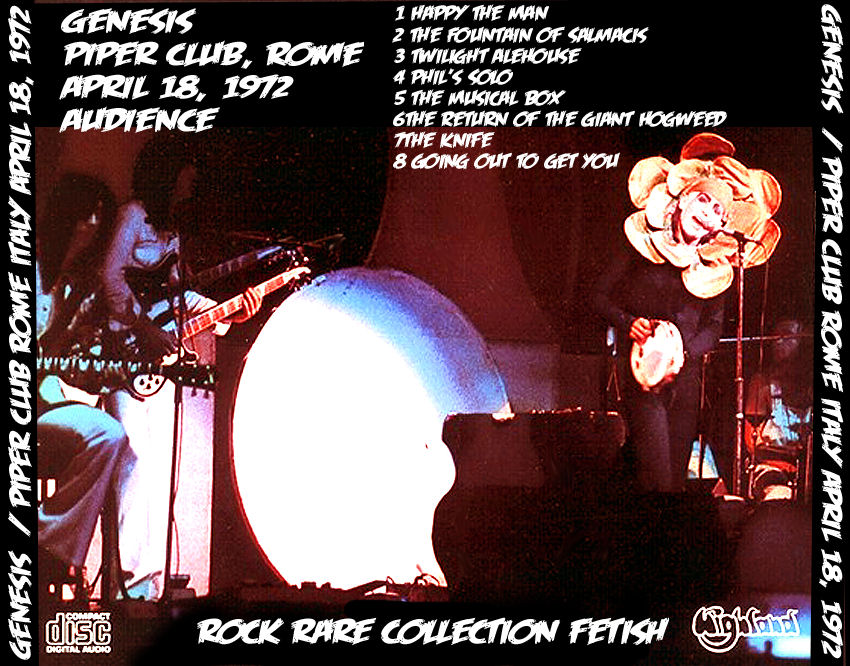 A concert of which these remain video, first to show the band on stage and backstage. LOOK:
Double show also in Rome ....
Here is the memory of Mike Rutherford in The living years (Trad. G. Testani ):
"Rome was always a benevolent city for us: that sense of antiquity, history and grandeur was the perfect setting for our music. In a short time we would have come to play in arenas and stadiums, but at the beginning we performed in small clubs in front of an audience of XNUMX-year-old students. The shows were held mid-afternoon on Sunday to allow the boys to go home in time to go to bed. "
And here's the one of Phil Collins in No, I'm not dead yet, traduz. A. Mioni, M. Duvets:
"The Italian audience is extraordinary. Not only do they adore us, but they really capture our spirit. They clap and scream at even the slightest change of mood, something Genesis often does: we go from a fast pace to a whispered, to a pastoral interlude. , without batting an eye. No wonder Italians like us so much: we are an English group that probes the lyrical tradition. "
Bis with Going Out To Get You, as in Lugo di Romagna, performed without Steve Hackett.
Also Richard Macphail in My Book Of Genesis remember with pleasure those Italian days (my translation):
"Being such hardcore fans, the Italians had bought and absorbed all their records; they knew every note and nuance of the songs. It was truly extraordinary. We had never tried anything like that. I was there at the mixing desk in the audience and everyone was clapping their hands, seeing my boys so understood and appreciated was a wonderful experience. The fans loved everything and rewarded the band with a standing ovation at the end of each show. This worked wonders for their trust and everyone and five guys, Peter, Mike, Tony, Steve and Phil, have never forgotten the warmth of their first tour in Italy, or its importance in their development as a band. I hope we paid our gratitude debt by playing well for them . "
More testimonials from Without borders. Life and music of Peter Gabriel, di Daryl Easlea, tcancellation of L. Testani:
"With its strange mechanisms, early afternoon performances and dinners between two shows, all culminating in a concert in Rome (...), Italy marked a decisive step towards the Genesis live act as we know it. Maniacally perfectionist, the group dismantled the performance of the night before piece by piece as they moved to the next city.

"Every time I traveled with them I had to put up with the comments on the concert the night before in the van," smiles Conroy (Paul Conroy, tour road manager, Editor's note). They remained fairly calm as they assessed whether Tony Banks had really gone wrong; they were perfectionists. And during the breaks we listened to the Shadows, inside the van. traveling for four hours from one concert to another ».

"The intent was always to improve," adds Steve Hackett, "which risked making him look like an autopsy!"

«We were sailing on sight. And then here is this little ray of light that comes from Italy ». says Mike Rutherford. «The road was hard, all uphill. Suddenly a country comes out that loves you; nothing else is needed to give you the feeling that it is really worth going on »."
Collector's Corner (click on the covers and buy your copy on Ebay). VINYL:
RARE CD:
With other Italian dates of that tour: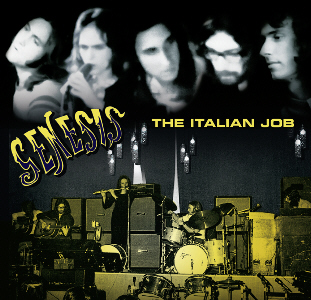 Here are others bootleg from the concert: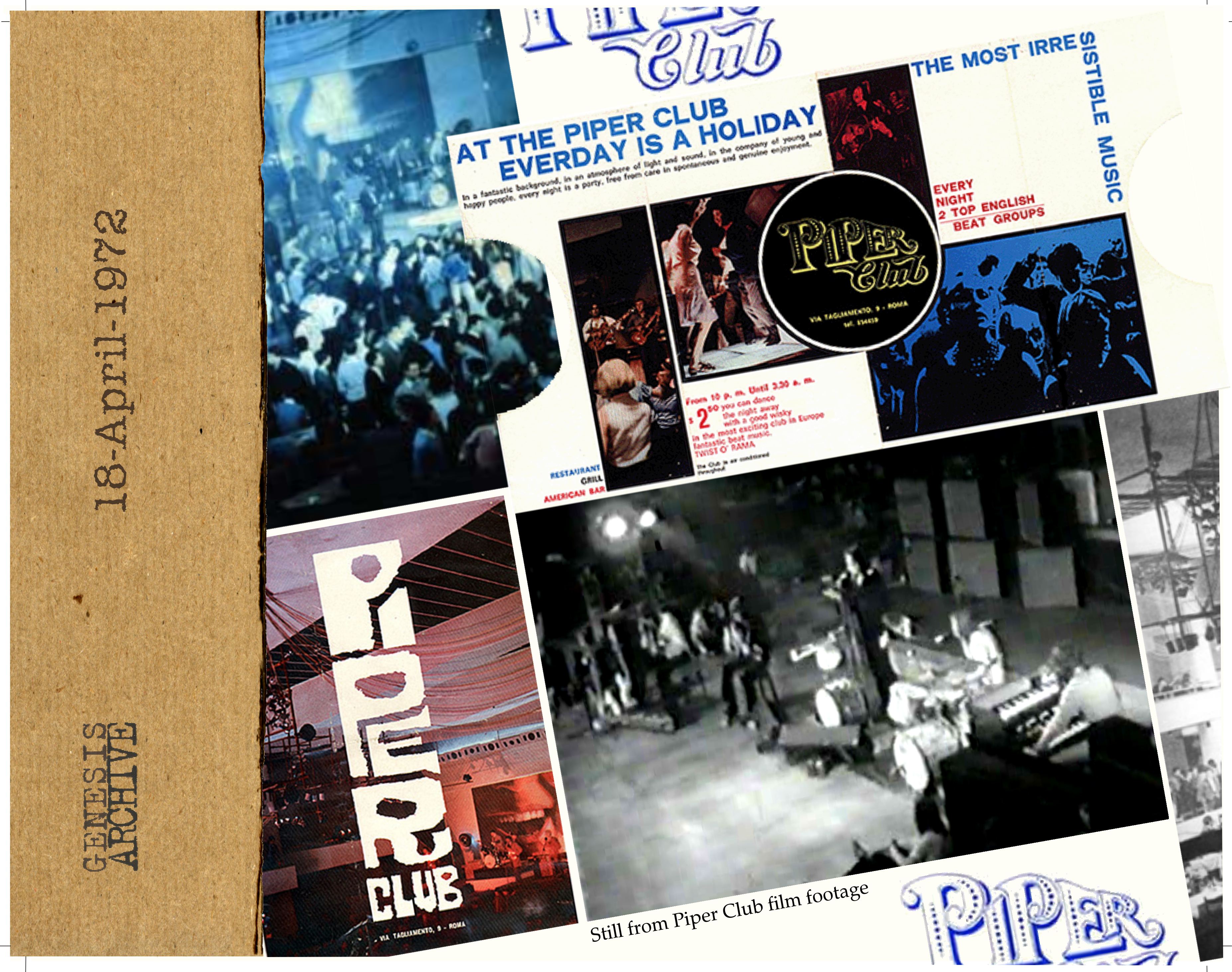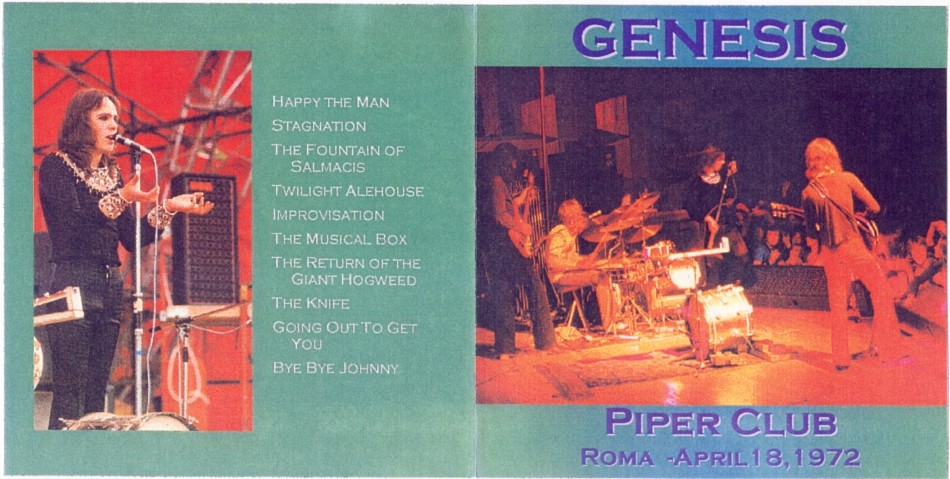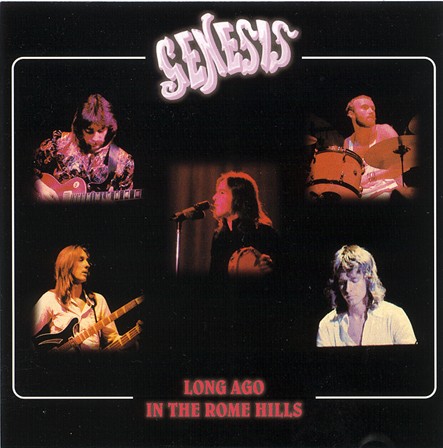 If you have memories of this concert write to info@horizonsradio.it