Il 27 aprile arriva Private Parts & Pieces IX – XI di Anthony Phillips. Ecco tutte le informazioni.
[GTranslate]
Ecco il comunicato stampa:
"Esoteric Recordings is proud to announce the release of a 4 CD clamshell boxed set which gathers together Volumes IX to XI of the Private Parts & Pieces albums (Dragonfly Dreams, Soirée and City of Dreams) along with Private Parts and Extra Pieces III, an additional 18-track CD of previously unreleased material, featuring recordings made between 1990 and 2012. Private Parts & Pieces IX – XI is the definitive statement on these classic albums. The set includes a lavish booklet with an essay by Jonathan Dann and fully restores the artwork of the original releases.

Originally released in 1996, Dragonfly Dreams drew upon a mixture of newly written and previously recorded material.  It features a number of tracks co-written and recorded by Ant with Quique Berro Garcia as well as Chinese Walls, a 17-minute piece for 12-string guitar.  Soirée was the second album in the Private Parts & Pieces series to feature a collection of pieces for solo piano.  The newly-composed material featured on the album is complimented by a freshly arranged version of Creation, which was written in 1968.  City of Dreams is the eleventh and to date the most recent release in the Private Parts and Pieces series.  It draws upon keyboard-based material to takes the listener through a number of moods ranging from the epic to the reflective via atmospheric soundscapes to create a rich and ultimately rewarding journey for the imagination". (da: anthonyphillips.co.uk)
Private Parts & Pieces IX – XI uscirà il 27 aprile 2018. Ordinabile su Cherry Red e Amazon.
Le scorse uscite di Ant: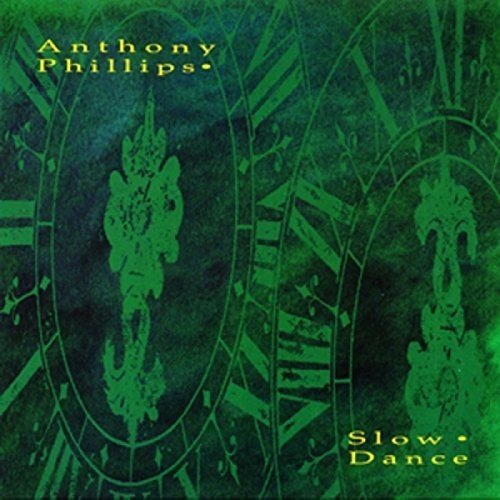 Slow Dance (3 CD) in versione Cofanetto, CD+DVD, Doppio CD, registrazione originale rimasterizzata mix in 5.1. 
Press Review (con intervista, italiano):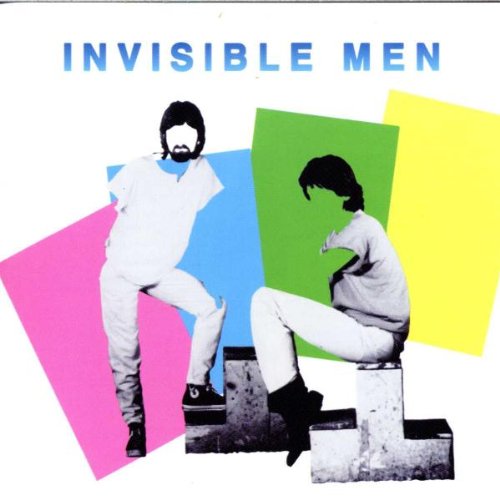 Invisible Men, doppia versione e un intero CD bonus di materiale inedito.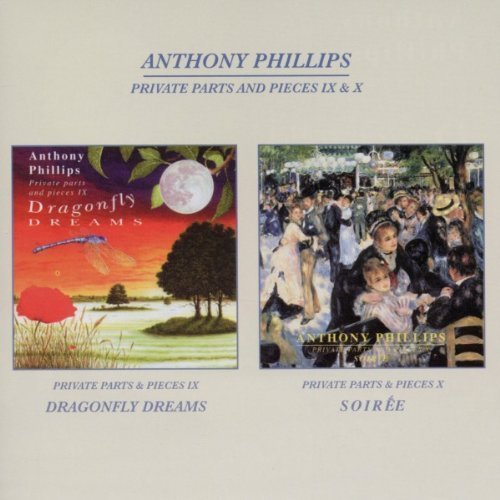 Terzo cofanetto di Anthony Phillips con gli album della serie "Private Parts & Pieces". Stavolta i volumi sono 9, 10, 11 e un dodicesimo tutto nuovo la 12 corde grande protagonista.
The Meadows Of Englewood, Anthony Phillips & Guillermo Cazenave, nell'edizione doppia (CD+DVD), in occasione del XV anniversario del 2012.
CLICCA QUI PER ACQUISTARLA SUL SITO DI CAZENAVE 
CLICCA QUI PER SCARICARE GLI MP3 DA AMAZON
1984, 2CD/DVD formato digipak con 5.1-mix e bonus tracks (per i dettagli clicca qui).
Private Parts & Pieces (per acquistarlo clicca qui).
I primi quattro album di questa serie sono usciti nel 2015 (per i dettagli clicca qui).
Nel cofanetto "Private Parts & Pieces V-VIII" troviamo gli album V: Twelve, VI: Ivory Moon, VII: Slow Waves, Soft Stars e VIII: New England.
In più, un bonus CD con materiale rimasto inedito da molti anni.
[siteorigin_widget class="WYSIJA_NL_Widget"][/siteorigin_widget]
[siteorigin_widget class="WYSIJA_NL_Widget"][/siteorigin_widget]
Ascolta Genesis & Co.anche su: